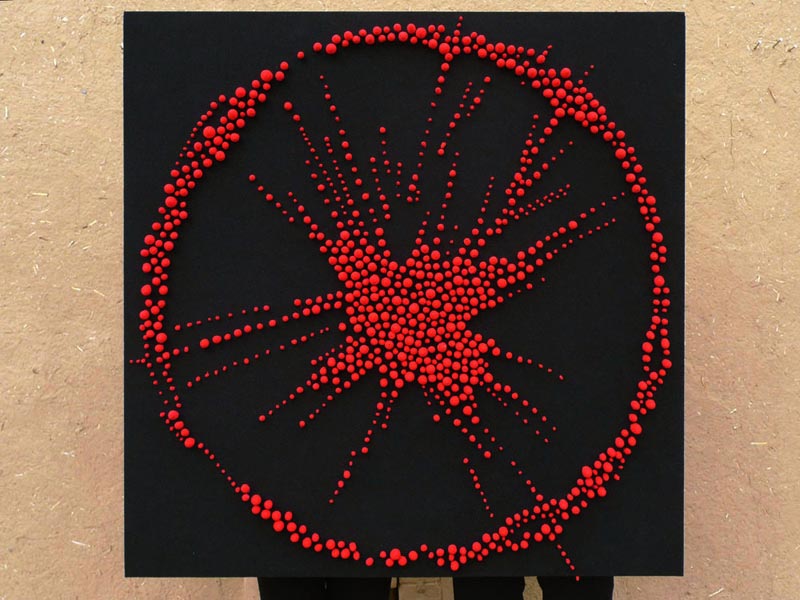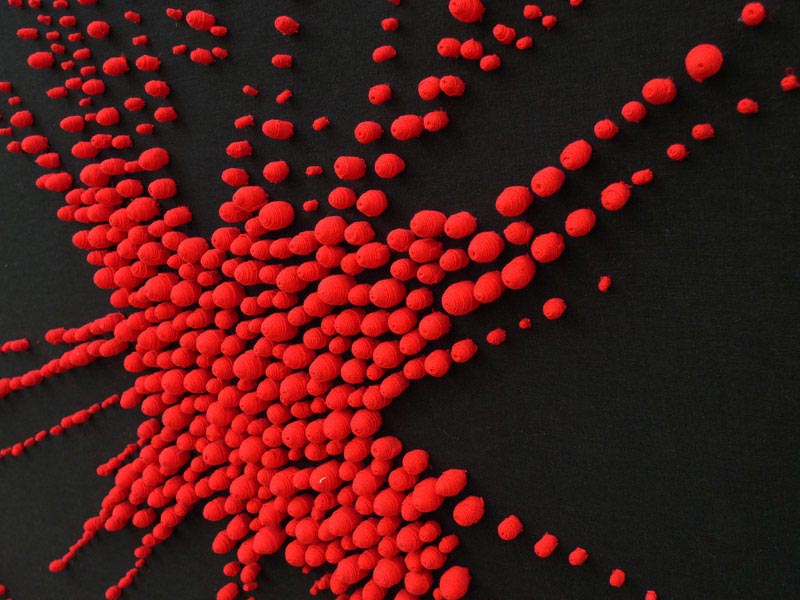 Pregnancy
This is a purely abstract works making by cotton buttons. This button is inspired by a small clay sculpture praying for children on the nearby mountain. In 1972, Xihaigu region in Ning Xia Province is determined by the United Nations Food Development Agency as the world's most unfit for human survival. But people here are still on their land staying with endless tenacity that left me a deep impression.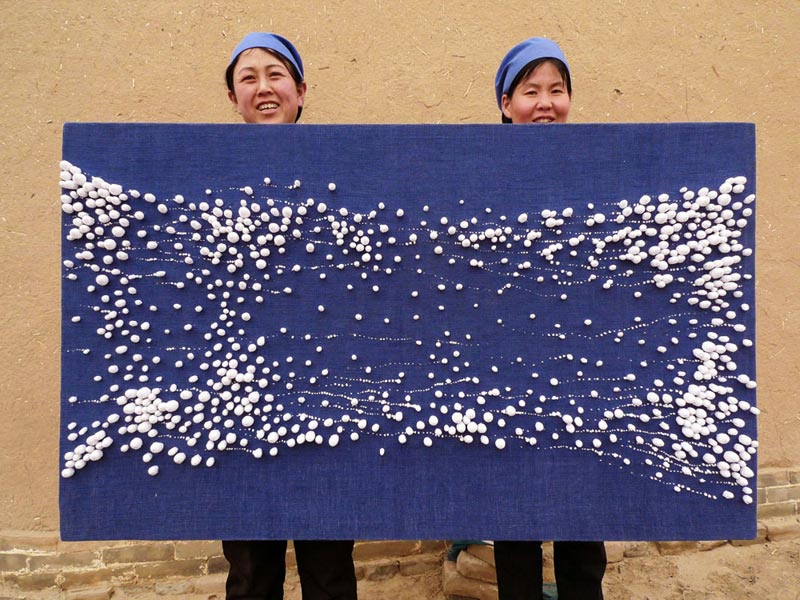 The Milky Way
During my days in the northwest, I like to watch the Milky Way on clear nights most.  I really hope that the drought region could have a similar local broad river. This work used a flick of the traditional knot sole method which is hard to be seen at other northern countryside.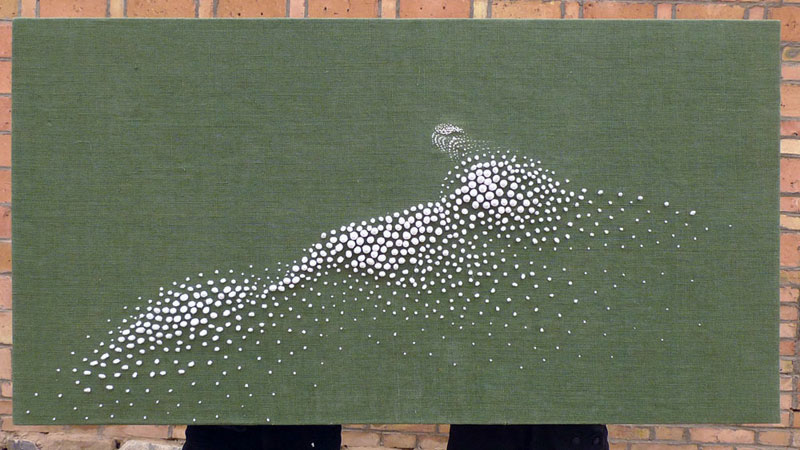 The Shore
This shore will lead us to the other shore.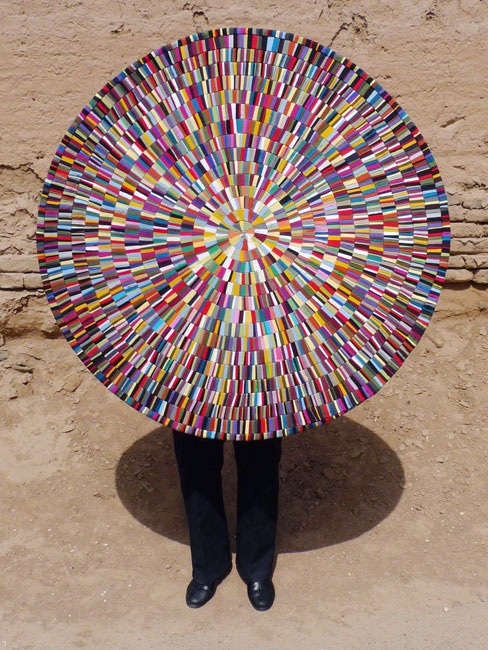 Hundred flowers
The embroidery cooperative I worked with is called "Hundred Flowers," and this piece borrows the cooperative's name for its title. In English, this sewing together of pieces of cloth varying in color is called a "patchwork," and every country has its own varying methods of composition and traditional designs. This piece uses traditional Ningxia craftsmanship, and the women of the cooperative arranged the colors themselves to produce an abstract work of art.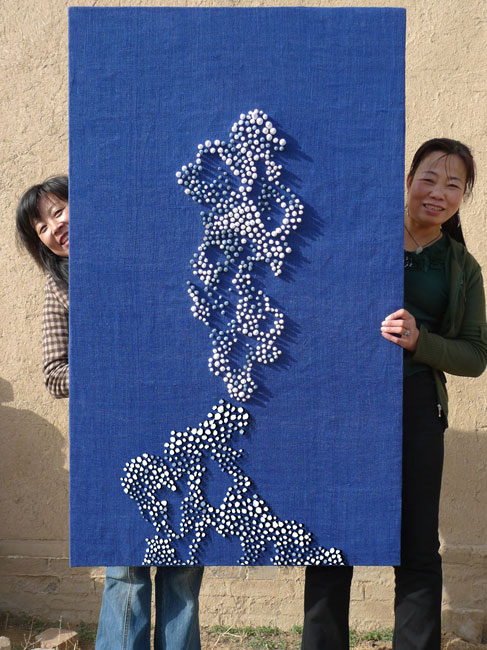 The Remains

In summer, looking down over the land from the sky must be like this: all the plants are like potatoes, plain and silent the same as the people there.
If it's true we have only one life to live and that it should be cherished, then there is no difference between our lives and those of plastic bags and plastic bottles; we are all children of the earth.