Since 2016, the team led by Doctor Zhou Xuan of Beijing Children's Hospital has been researching pediatric palliative care and giving treatment to reduce the pain of children who suffer from malignant hematological diseases and are approaching the end of their lives. When I learned about their work, I was deeply touched, invited my friends, and joined their work, to provide free art-based service for the team and the children. Wang Yiting, one of my good friends, gave the project a beautiful name – Flower of This Shore Art Plan.
In 2020, we brought the Veggie Family Craft Course to Doctor Zhou's team and the young patients in Beijing Pediatric Palliative Care Centre. These children are patients receiving treatment for leukemia and lymphoma in the Beijing Children's Hospital. The treatment usually lasts two to three years. These children do not need to be hospitalized but visit the hospital weekly for chemotherapy. For the rest of the time, they cannot join other children for school or casual play because of their health condition. It is for this reason, the Beijing Pediatric Palliative Care Centre offers the children and their family some art, mental health, or educational programs for free, to have them accompanied with knowledge and joy during the long and difficult journey. We tailored the Veggie Family Craft Course for the younger kids. With the help of the volunteers, we help the kids create a lovely world using vegetables and fruit, in the hope that they could obtain healing strength in the gifts of nature.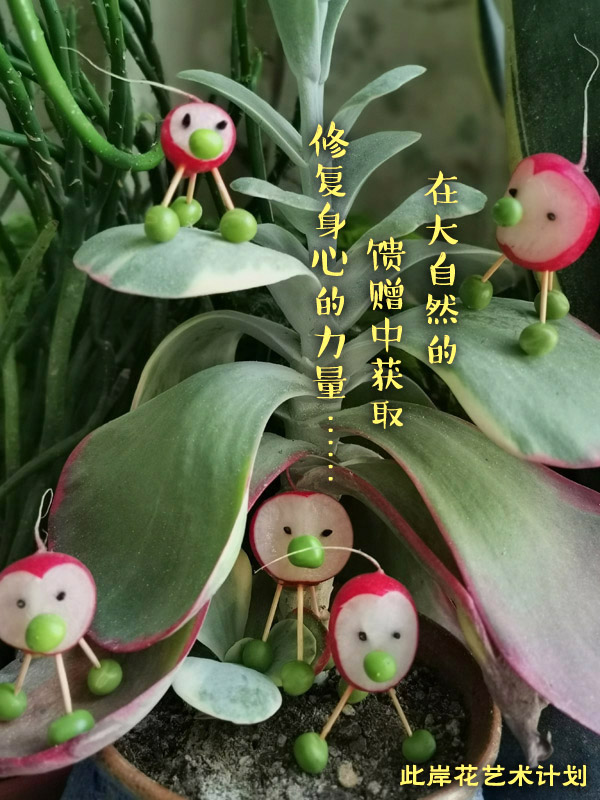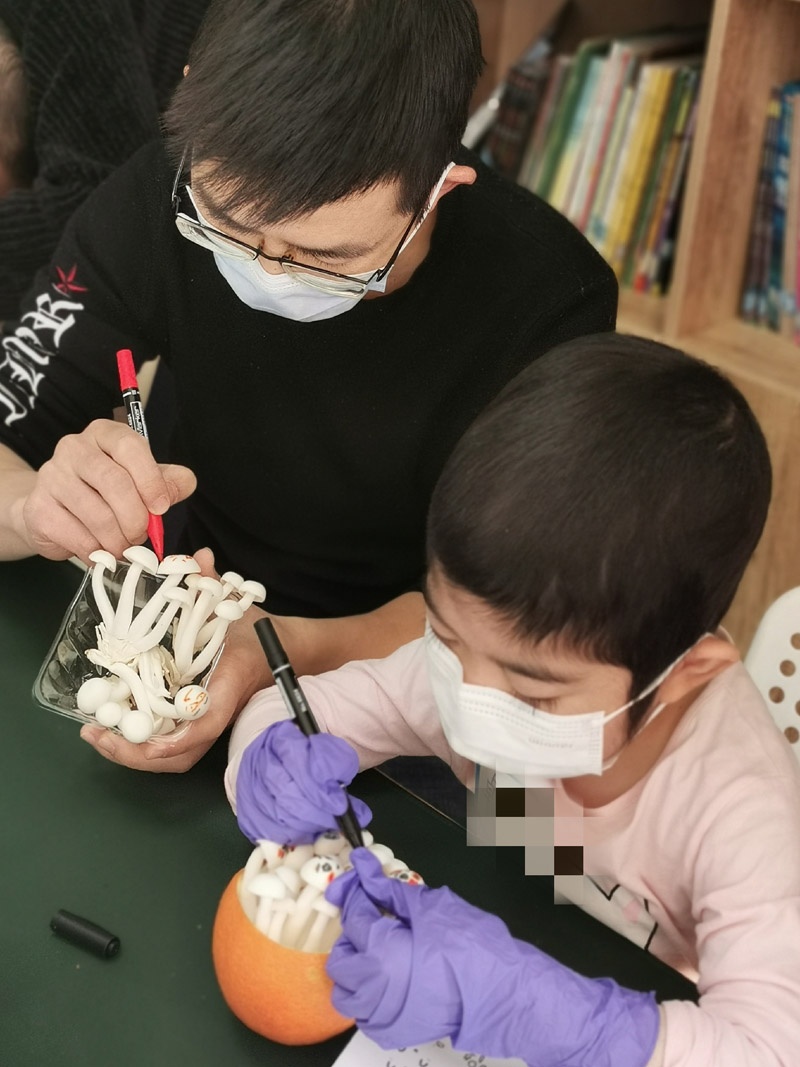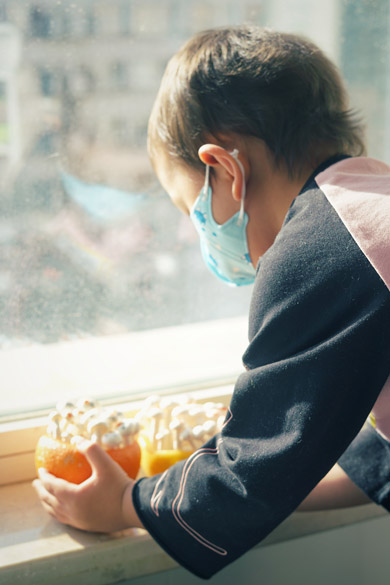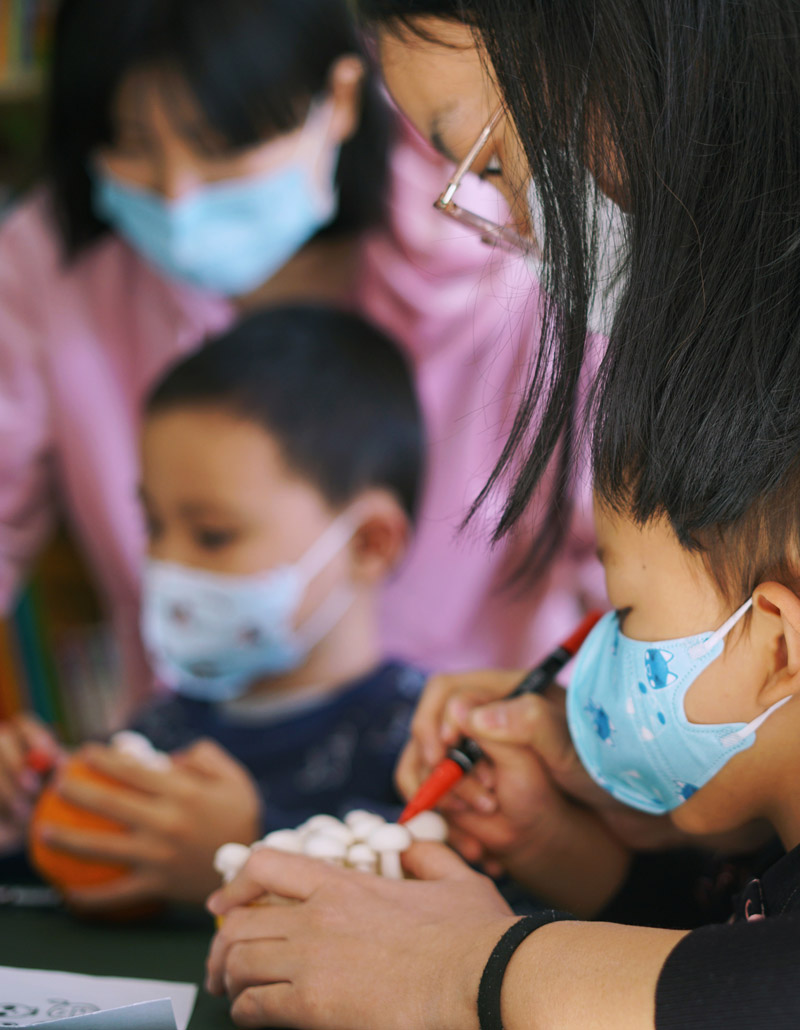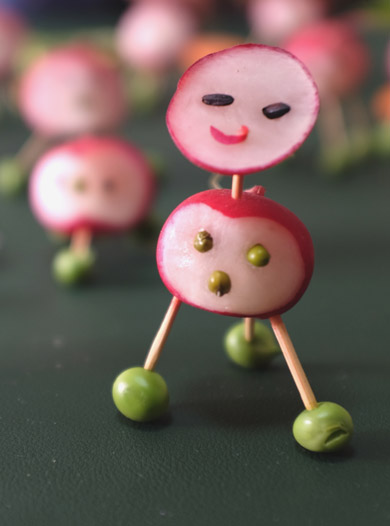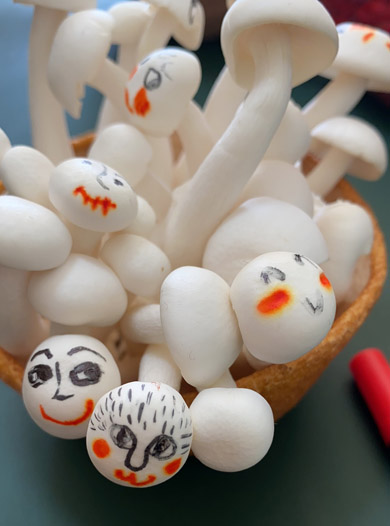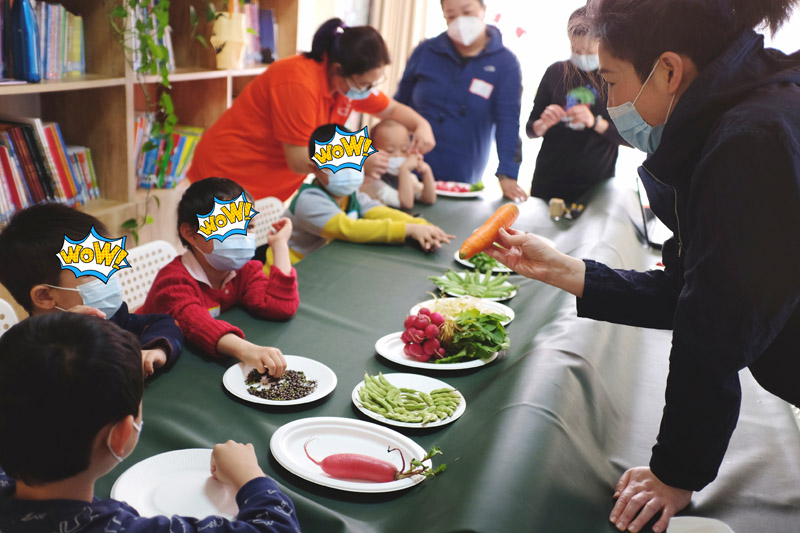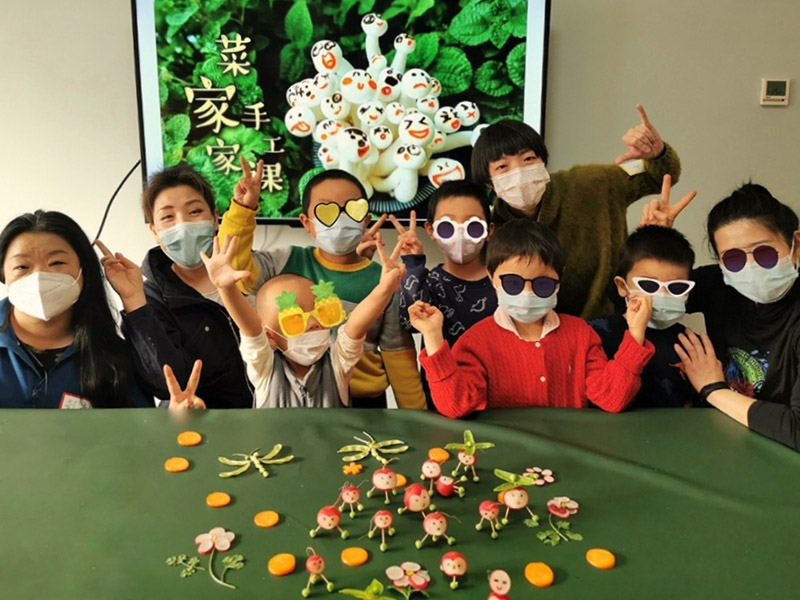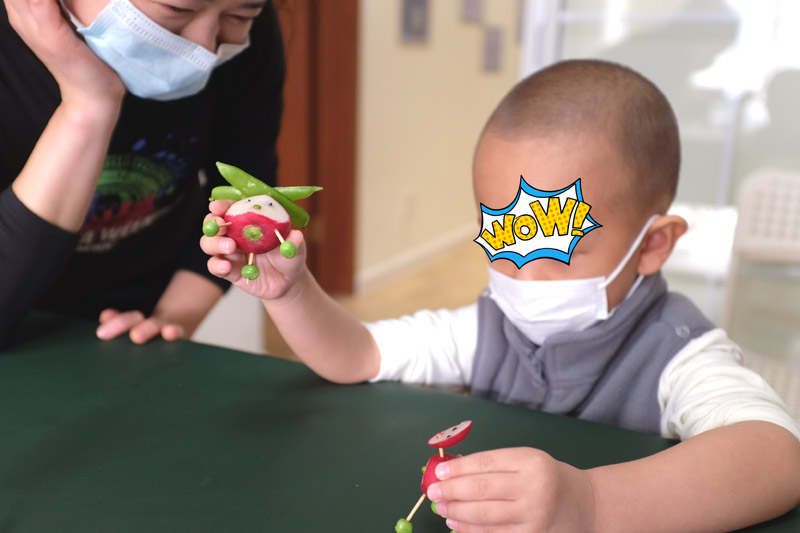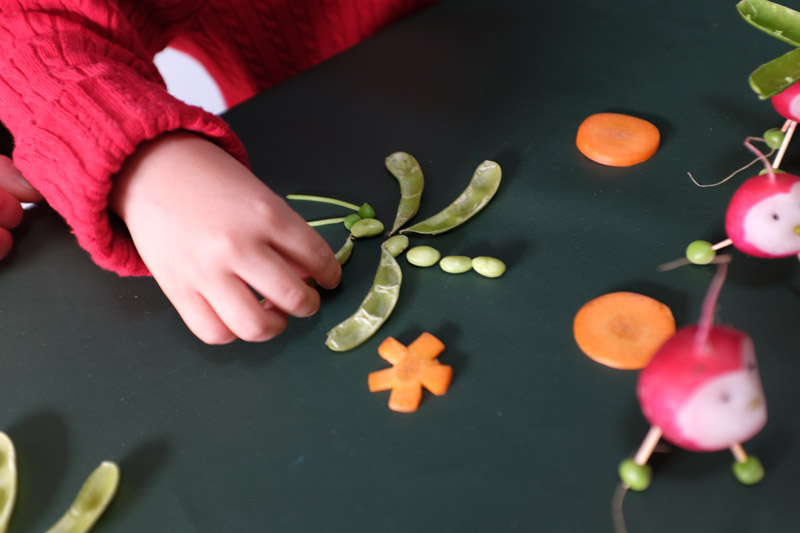 In the meantime, Doctor Zhou's team has set three children's hospice care rooms – Home of Daisy – focusing on the palliation of the terminally ill patients' suffering in the Beijing Songtang Caring Hospital. The interior of these rooms is lovely and cozy, while the corridor is dim and shabby. As part of our Flower of This Shore Art Plan, we adjusted the light in the corridor, designed and painted the wall in the corridor outside the two new rooms with ten meters long painting of the Nine-Colored Deer and daisies. Because of the reemergence of the pandemic, the two-days' painting work has to be finished in a single attempt. The six of us worked for a straight thirteen hours to have it done. When we saw the near-perfect result, we were overwhelmed with joy. A painting like this is more valuable to me than being collected by the Louvre. The painting is going to be a companion to many families which need to go through the most difficult, and yet the most important, journey of their life. For me, this is the real significance of art.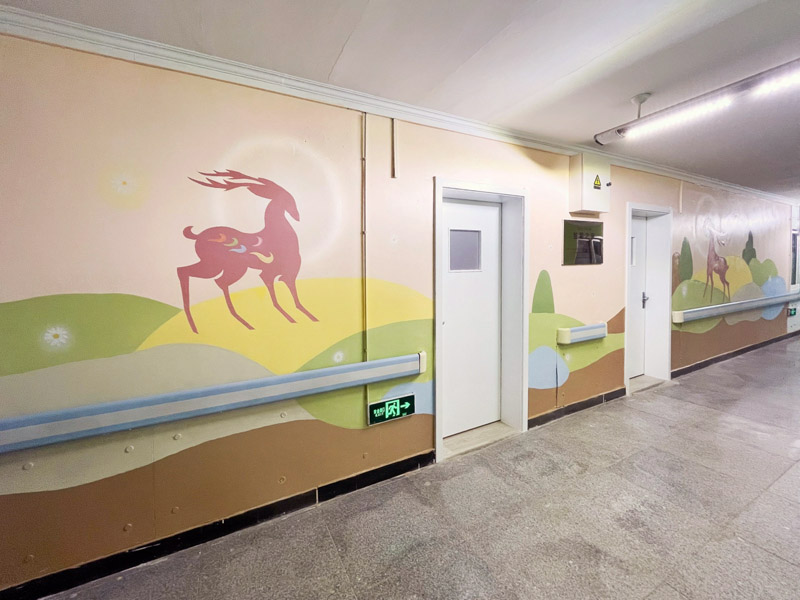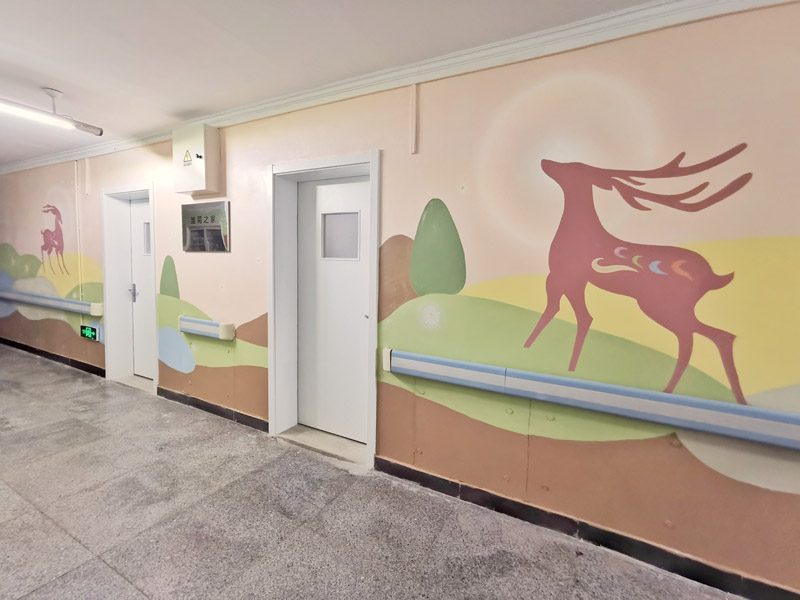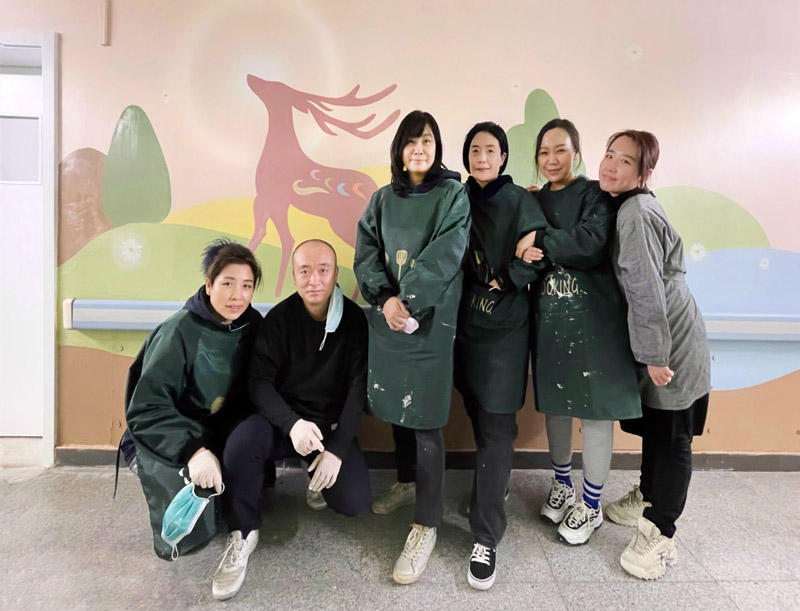 Flower on This Shore Art Plan is a mutually beneficial project. The year 2020 was difficult. If it were not for Doctor Zhou Xuan and his team, if young patients and their families did not trust us and attend our Veggie Family Craft Course, if Luan Yanni did not sponsor the project, if the artists and the volunteers did not join the project, would we be able to feel such warmth and hope?
On the day we decided to create this project, Yiting said something that speaks for all of us from the bottom of our hearts: "we are not going anywhere else. We are going to blossom here, on this shore."
Here I want to record all the names of the volunteers who participated in the project in 2020. They are: Wang Yiting, Wang He, Luan Yanni, Wang Xiaofei, Lv Yuhui, Cui Rui, Yao Jun, Luan Ying, Chen Ruoqi, Yu Zhangyue, Wu Geng, Jin Xingchi, Ma Xiaoyuan, Peng Peng, Gao Qian.
And this is only a beginning …