The <<Heaven>> exhibition successfully opened on May 29th 2011 in Li-Space, Caochangdi art district. Wearing their most beautiful clothes, my fifteen sisters of Ningxia Province arrived Beijing by airplane. As the creators, they participated in the opening ceremony of the exhibition. They also toured Beijing for five days free of charge. We went together to the Great Wall, the Imperial Palace, Tian An Men, Beijing National Stadium "Bird's Nest", the Summer Palace and the Capital Museum. We even went to the KTV, to the cinema to see <<Kung Fu Panda2>>. They experienced many things for the first time in their life: the first time to take an airplane, to take the lift, to row a boat, to go to the cinema and to take a shower…
I show you some photos.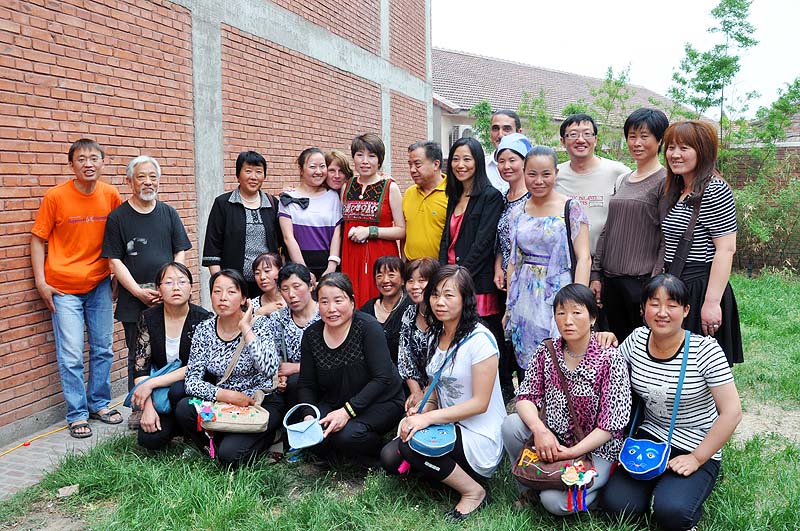 This is a group photo of our whole team taken in Li-Space. In the picture, there are not only fifteen sisters of Ningxia and me, the friends of the French Association of Women of Ningxia Province who flied to here on purpose from France, leaders of ministry of agriculture, but also the famous art critic Xianting LI and our curator Zhenqing GU. The Marketing Director of the Asia-Pacific region of Dior, exclusive sponsor of the exhibition and colleagues from Hongkong also came here on purpose to take part in the opening ceremony.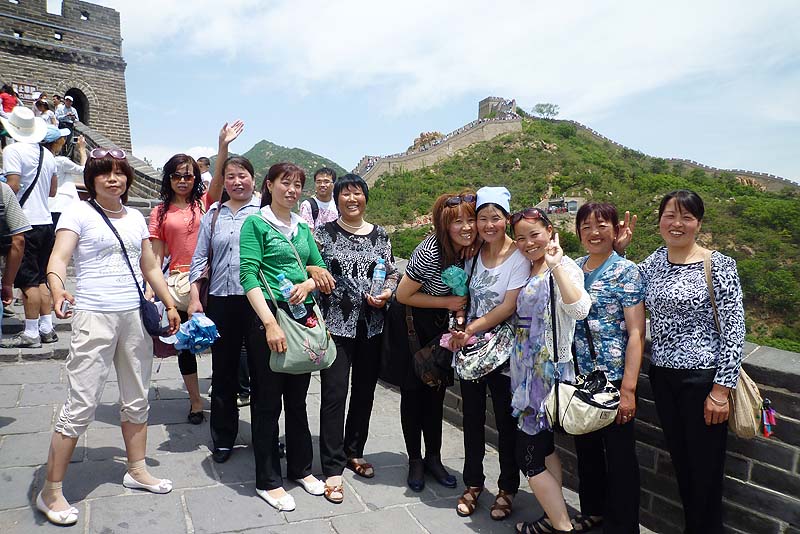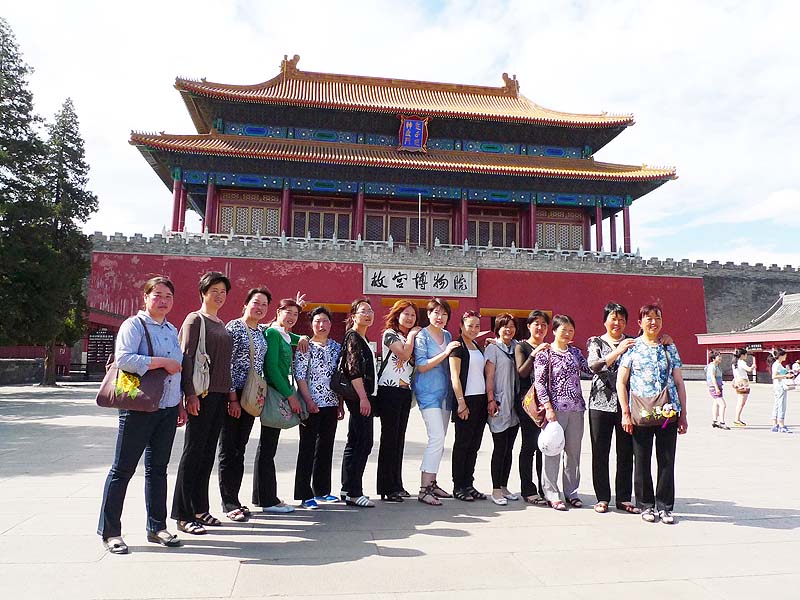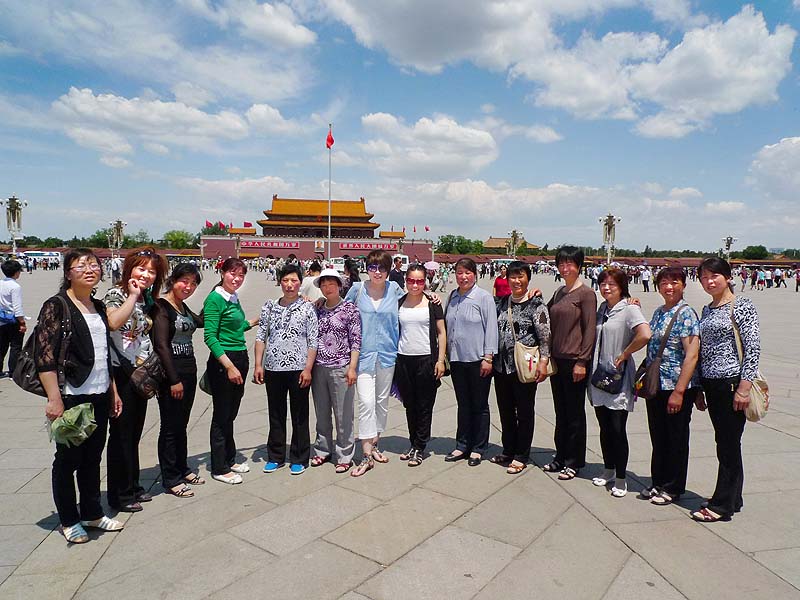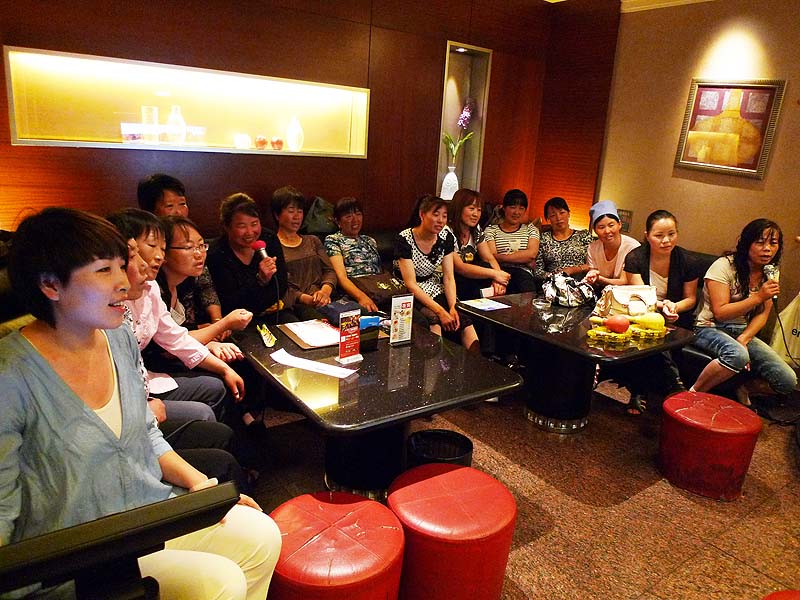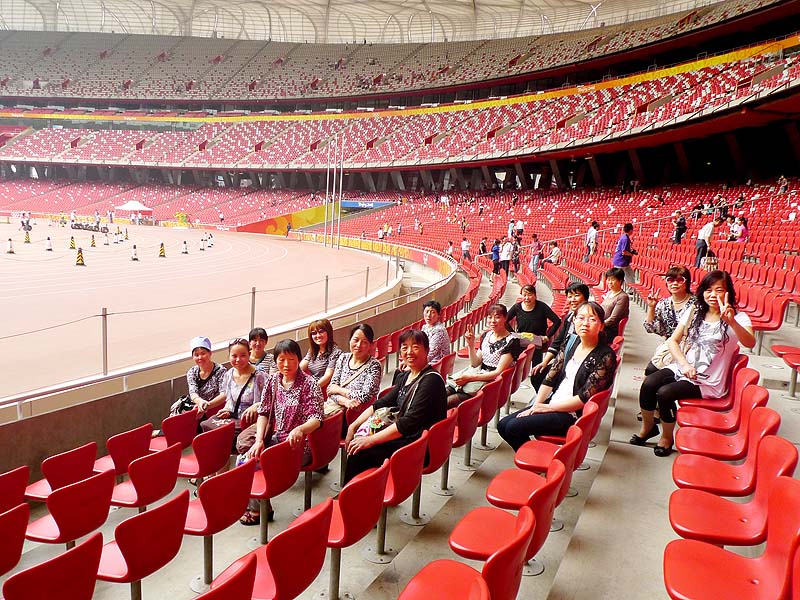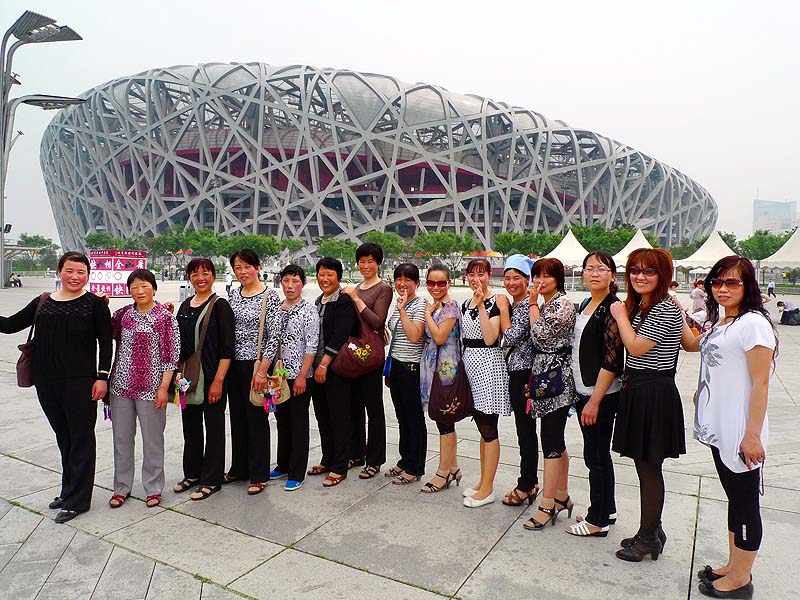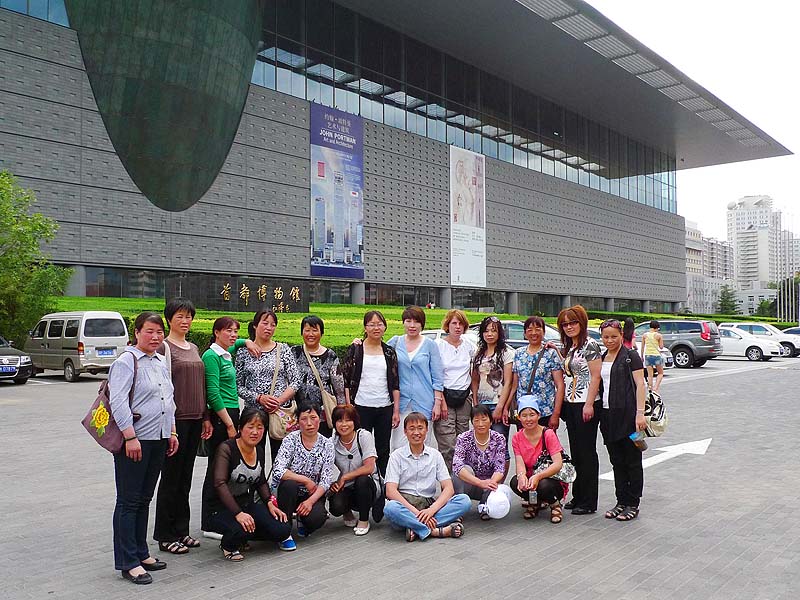 Many sisters' eyes were filled with tears when they were leaving Beijing. I could hardly restrain myself at that moment… The sight recalled the sweets and bitters of the two years to me. Actually, the most precious is not the artworks, but the true friendship between us. I feel mentally weary these years. My colleagues joked one day that the heaven was created in hell. Actually I know that is not a joke. However, at the sight of the sisters' smiles in Beijing, I think that everything is worthy the efforts.